Instrumentation
Phase Contrast Microscope (PCM)
At Allab, we prioritize the use of modern, cutting-edge technology to ensure the highest quality of results for our clients. Our state-of-the-art Phase Contrast Microscope is a testament to this commitment.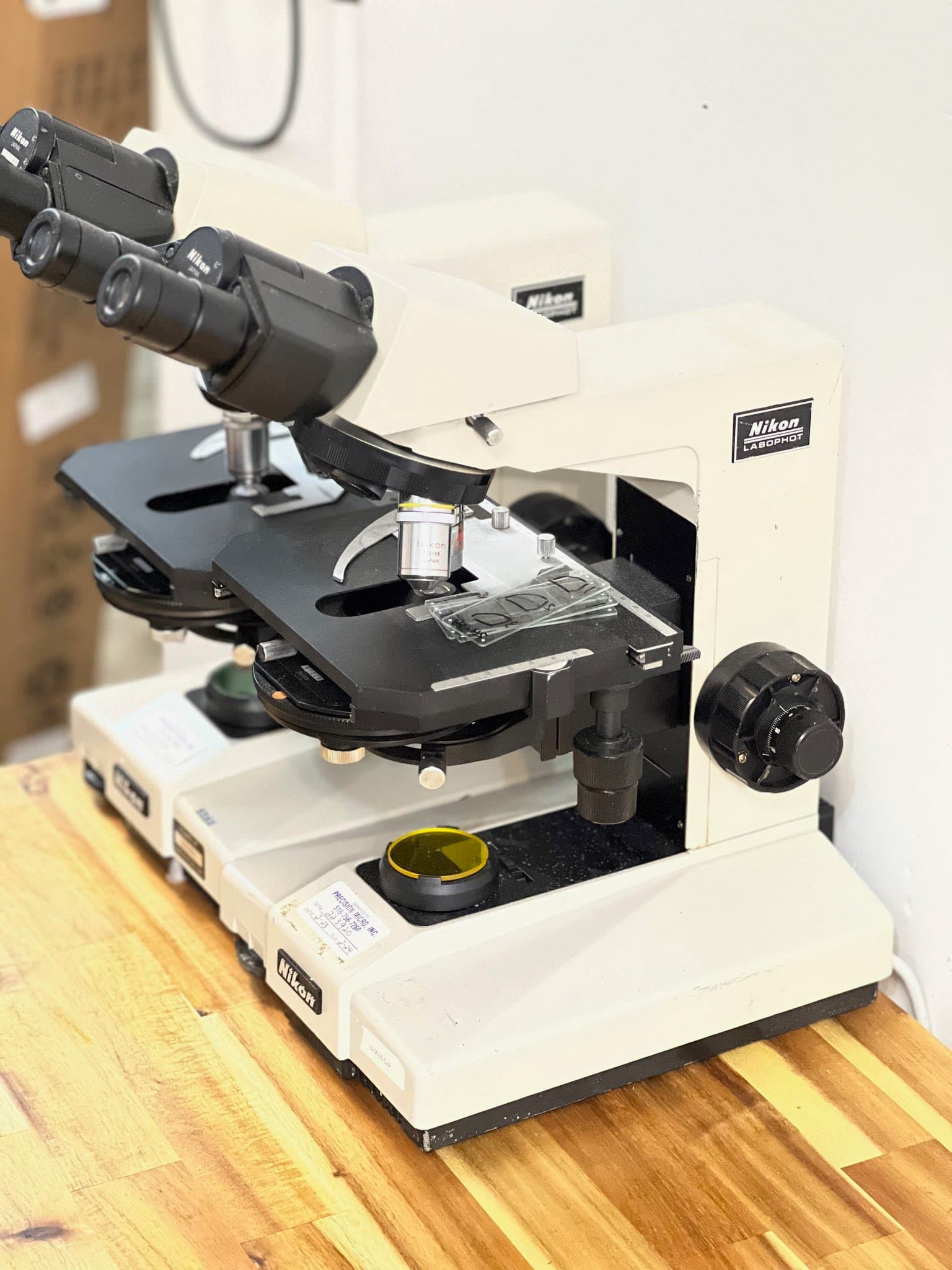 Phase Contrast Microscopes Used at Allab
Our Phase Contrast Microscope is meticulously maintained and regularly updated to stay in line with the latest advancements in the field. This piece of equipment allows us to conduct precise and accurate asbestos testing, ensuring that we provide our clients with reliable and trustworthy results.
With the use of our Phase Contrast Microscope, we are able to differentiate asbestos fibers from other materials, providing a more comprehensive and detailed analysis. The high-resolution images produced by this microscope allow for the precise identification and counting of asbestos fibers, which is crucial for maintaining a safe and healthy environment.
The Phase Contrast Microscope at Allab represents our unwavering dedication to providing top-notch services to our clients. We believe in transparency and commitment, and we are proud to show our equipment as a symbol of our dedication to quality and precision.
TABLE HERE